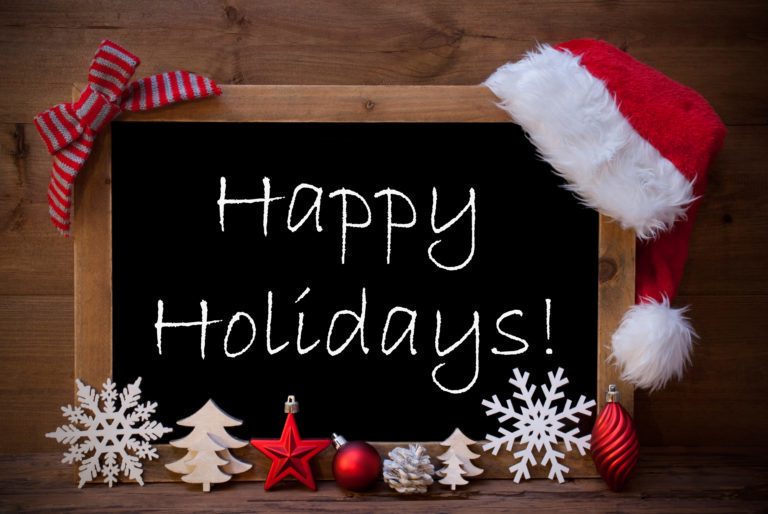 The holidays can be a stressful time for our bodies both physically and mentally, we at OMNI Health and Rehab have put together an essential holiday survival guide to help you stay healthy!
In addition to the shopping and family outings the holidays also bring about the busiest travel season of the year, travel smart this holiday season and head the following advice:
When traveling for long periods of times, it is very important to take stretch breaks every 1-2 hours, especially after sleeping if on a plane or bus, or as a passenger in the car. The awkward positions we often put ourselves in to get comfortable can wreak havoc on our joints and muscles. Remember take regular stretch breaks not only for your physical being but also emotionally, tiredness can fatigue your muscles quicker causing them to tighten.
During air travel it is very important to stay well hydrated. It is a better idea to sip water often rather than big amounts at once. Remember to get up and walk the aisle on long flights, stretching you legs and your back, ideally this should be done once every hour.
Travel pillows that support your neck are also great to use on the plane or long car rides to provide much needed support during your journey. Where possible, take your own pillow with you as they are light and easily transportable.
When on that tropical vacation, If possible, use ceiling fans in your accommodation not air conditioning. This is useful for not having cold bursts of air continuously on neck and back which can cause muscles to tighten overnight in response and leave you stiff and aching in the morning.
Remember proper lifting technique! Take your time and be careful with your luggage. Remember to lift at the knees, ask your chiropractor for the proper lifting education before you set off on your holiday.
The holidays usually involve lots of shopping and outings, and this can all add up to sore and uncomfortable feet. Here are some tips to keep your feet pain free during this busy season:
Point Your Toes – Avoid toe cramping by raising, pointing and curling your toes for five seconds each and repeat 10 times.
Massage Your Feet or Better yet, Let us do it! – Release tension, increase circulation and rejuvenate the skin after a long day on your feet. Using a moisturizing lotion will also keep skin soft, so lotion-up and rub away!
Elevate Your Legs – Reduce swelling by lying down and lifting legs above your heart.
Rotate Your Ankles – Relax your feet by rotating your ankles, cupping your heel and turning each ankle slowly five times. This loosens the ankle joints.
Wear Smart Shoes – No high heels! If you know you will be on your feet all day, wear comfortable shoes with arch support and a padded sole.
Cakes, cookies, pumpkin lattes, and apple pie. The four food groups of the holiday season…and a recipe for inflammation, fatigue, and maybe even a few extra pounds around the waistline. We've all been there. Maybe you've fallen asleep on the couch less than 20 minutes after leaving the kitchen table once or twice? Well, thankfully you don't need to give up everything you crave to feel better this holiday season. In fact, a few small, smart choices can help you have a much healthier and happier holiday. Staying well hydrated is a crucial step towards staying healthy and eating less junk. Simply drinking a full glass of water at breakfast, lunch, and dinner can make a positive impact on reducing irritating inflammation and curbing your holiday appetite. And don't forget about that little thing called sleep – your body needs it to recharge and recover. Staying as close as possible to your regular sleep schedule will help you best manage your stress levels during the hectic holidays.
Drink a full glass of water at each meal to help reduce inflammation and maintain healthy eating habits.
Stick to your regular sleep schedule for your body to get adequate time to rest and recover.
The year-end also brings the expiration of most extended health insurance plans, do not let you insurance go to waste! As always we are here to help, OMNI Health and Rehab offers physiotherapy, massage therapy, chiropractic care, chiropody and acupuncture all under one roof! Please visit us in Milton or Burlington and we would be happy too help!
And remember, upon your return if something doesn't feel just right we advise you to get into the clinic sooner rather than later as early detection of a problem makes for an easier treatment. Most importantly, Enjoy! Despite the madness that comes with the holidays it is undoubtedly one of the best times of the year, be safe and have fun.