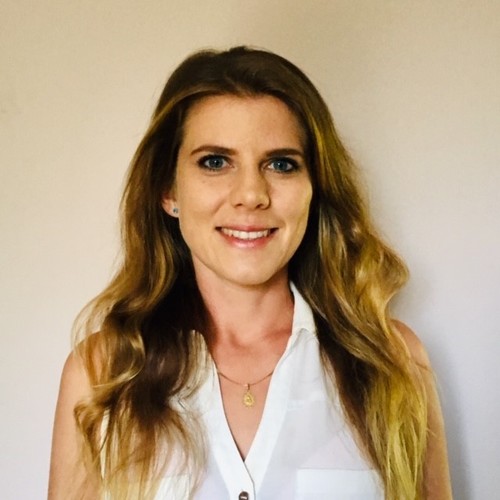 Omni Health and Rehab is pleased to welcome Nicole to our physiotherapy team this Summer 2020! Nicole is joining us following her travels on the West Coast where she worked in two outpatient clinics in the Greater Vancouver Metropolitan area. Her areas of interest in British Columbia included concussion, vestibular, and pelvic health therapy. She also had the opportunity to treat several competitive athletes, specifically hockey and soccer players.
Common conditions she has treated are:
Chronic neck and low back pain
Shoulder pain
Concussion
Vertigo (and other vestibular impairments)
Urinary incontinence
Pelvic pain
Pelvic organ prolapse
Pain associated with pregnancy
Dyspareunia (pain with intercourse)
Sport-related injuries

Prior to her West Coast travels, Nicole worked at two orthopedic clinics in Ontario, where she
began her pelvic health practice. She also received direct referrals from a neurologist and has
experience treating a variety of vestibular conditions, including vertigo and vestibular neuritis, as well as dizziness.

In her free time, Nicole is an avid soccer player and enjoys hiking, ice hockey, and most
recently, rock climbing.

As a clinician, her treatment style is very person-specific. She understands that patients are not
defined by their condition; therefore, be prepared for someone who is willing to take the time to
get to know you and what treatment will work best for you!

Courses:
Male and Female Urinary Incontinence and Pelvic Pain through Pelvic Health Solutions (Levels I-III)
Bernard Tonks Vestibular Rehabilitation Courses (Intro and Advanced Training)
Soft Tissue Release (Jim Bilotta)
Concussion Management Level I (Shannon McGuire)
Manual Therapy Level I
Dry Needling through Acupuncture Canada Level I
Previously a Certified Personal Trainer for special populations as well as seniors education
Master's in Physical Therapy (MPT) – Western University
Honours Specialization in Kinesiology (B.A. Kin) – Western University